Harare | CBZ Holdings has come under fire following revelations that it opened a bank account for the main opposition party without due diligence.
In an X (formerly known as Twitter) rant by David Coltart, CBZ is accused of opening an organisation's bank account without due diligence and by a person who clearly does not have authority to do so.
Coltart also went on to say that CBZ is facilitating a criminal act and questioned their professional standing both locally and internationally.
Tshabangu has opened a new bank account with a state-controlled bank, CBZ, without the permission of CCC president
Nelson Chamisa and Members of Parliament who won the last election
Tshabangu is now instructing the government to pay him the funds under the Political Finance Act, a clear case of collusion and fraud.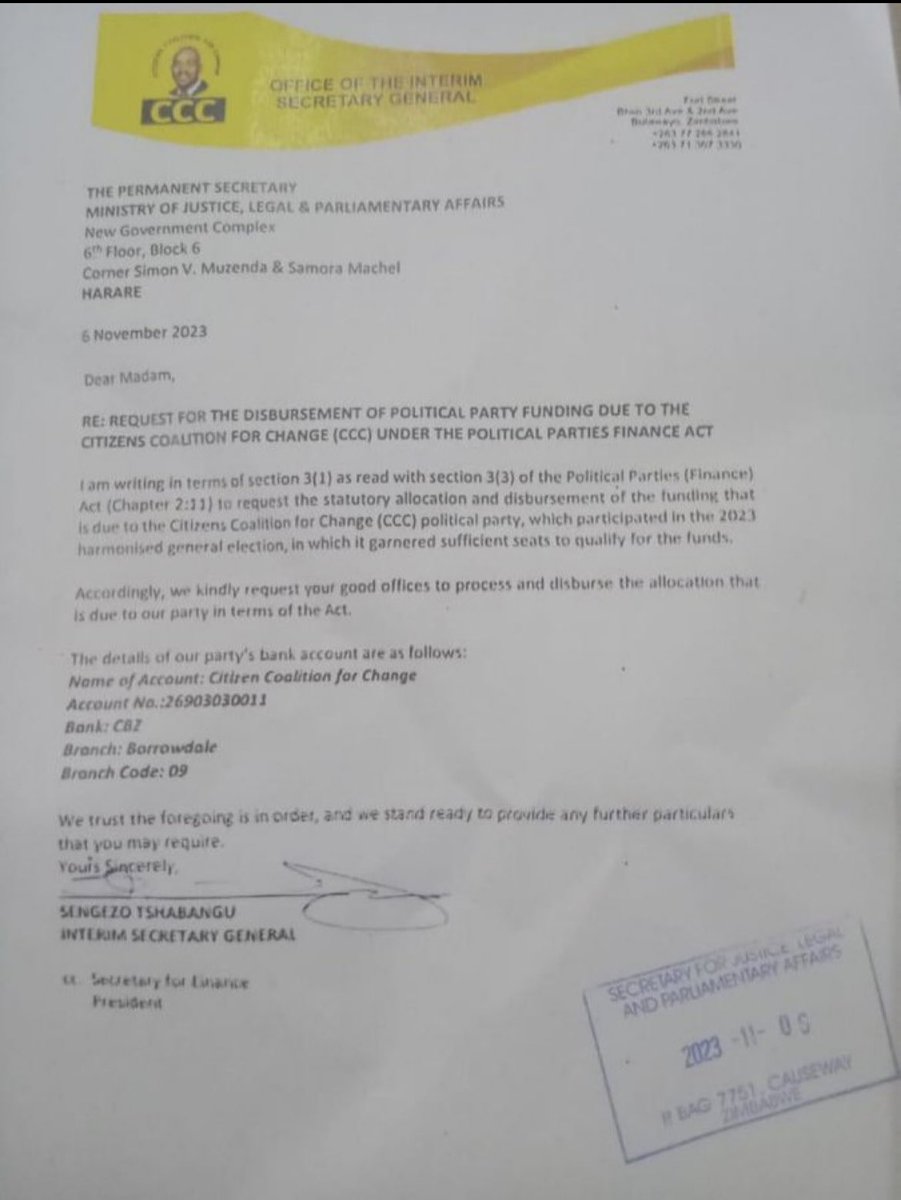 https://publish.twitter.com/?query=https%3A%2F%2Ftwitter.com%2FDavidColtart%2Fstatus%2F1722958426819510739&widget=Tweet
For Feedback and Comments, Please Contact ZiMetro News On WhatsApp: +27 82 836 5828