Hopewell Chin'ono has once again exposed the rot at Chitungwiza Hospital after seeing pictures of bedlinen dumped on a corner at the hospital.
Hopewell had this to say:
These are the consequences of the looting public funds.
This is bedlinen outside Chitungwiza Central Hospital.
At times it can be there outside for a whole week or more.
The looting of public funds by ZANUPF elites has a direct effect on public services including hospitals!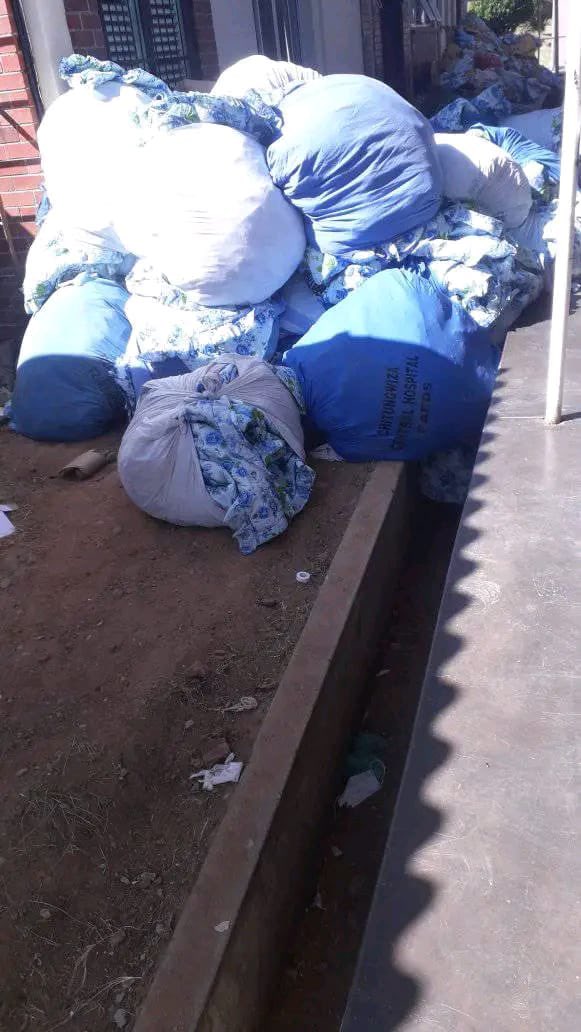 In other News On ZiMetro…
Methodist Reverend in Witchcraft Scandal, Names a Pig After Family Member and Slaughters It…Family Member Dies!
A pastor for the United Methodist Church has come under fire from family members who claim that she divides the family and does rituals.
The Mutasa District's Reverend Lilian Mufute is the target of criticism from her family and several congregation members who saw what she did.
According to reports, Reverend Mufute performed ceremonies at her property with her brother-in-law, Josphat Mufute, a sangoma...more here