A man was killed by a train in Mt. Hampden recently while sleeping on the track. It is suspected that he was drunk.
NRZ encourages people to exercise extreme caution on railroad tracks as such accidents seem to be on the increase.
The tweet by the National Railways of Zimbabwe, however, went viral as their social media manager failed to write a proper update on the issue.
Below is the original tweet: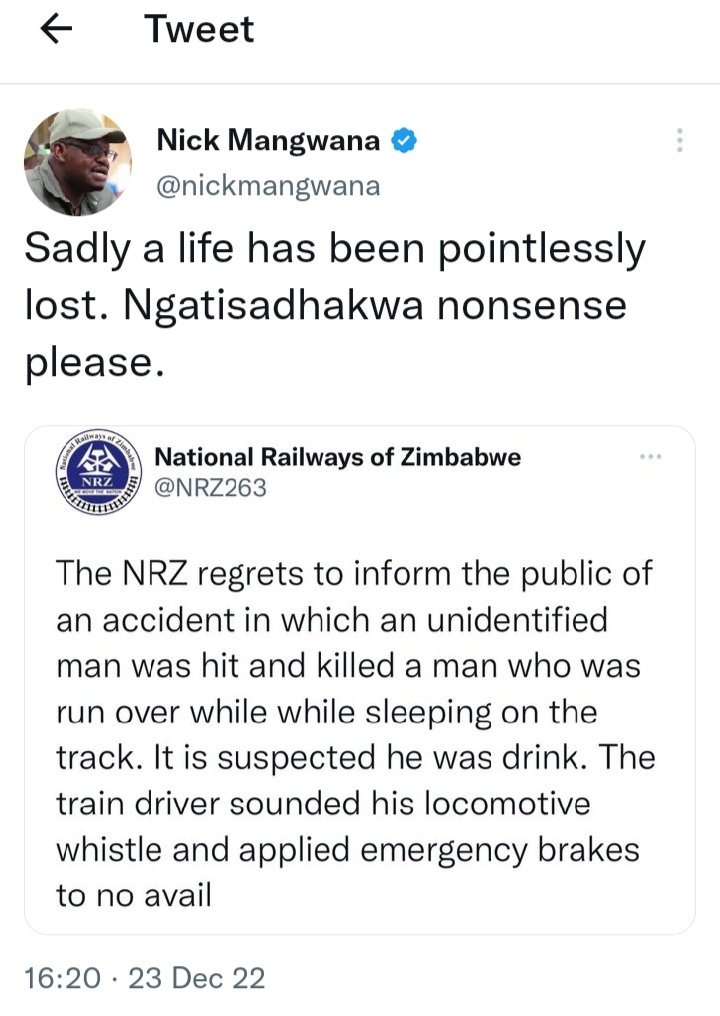 In other trending news on ZiMetro News,
Gokwe School Head In Hot Soup For Abusing Learners
Murwira Primary School headmaster, only identified as Mr Mugonesi is under investigation by the police for sexual abuse of pupils.
This follows the leaking of his pictures on social media earlier in the week which have since gone viral.
Zimbabwe Republic Police (ZRP) spokesperson in Midlands Province Inspector Emmanuel Mahoko confirmed the…continue reading